Lightweight by design but strong construction makes this line marker easy-to-use and durable. The plastic paint tank forms part of the body of the machine reducing the number of components and keeping costs and complexity down. The transfer wheels are also manufactured from durable plastic making them long lasting and lightweight. All components are manufactured at our plastic moulding facility on site in Littleport, Cambridgeshire
The Aculine does not suffer from corrosion like metal line markers. It can be cleaned more easily because the paint does not bond to the chemically inert plastic.
Key Features
Simple elegant design
20 litre capacity
Pneumatic rear wheels
50, 70 or 100mm marker wheel
Drain plug
Options
50mm/ 2" Tennis
75mm/ 3" Paint saver
100mm/ 4" Standard
spps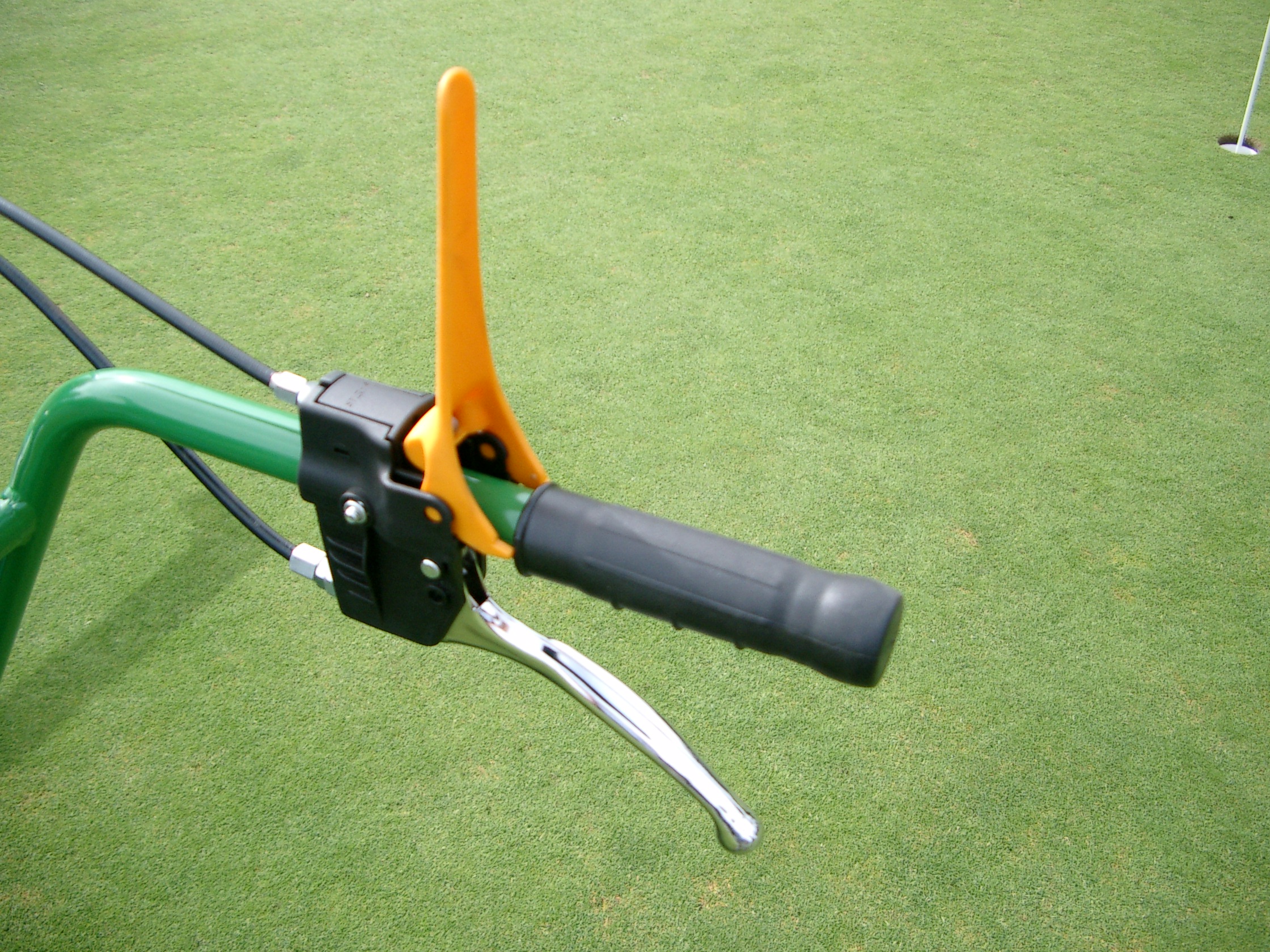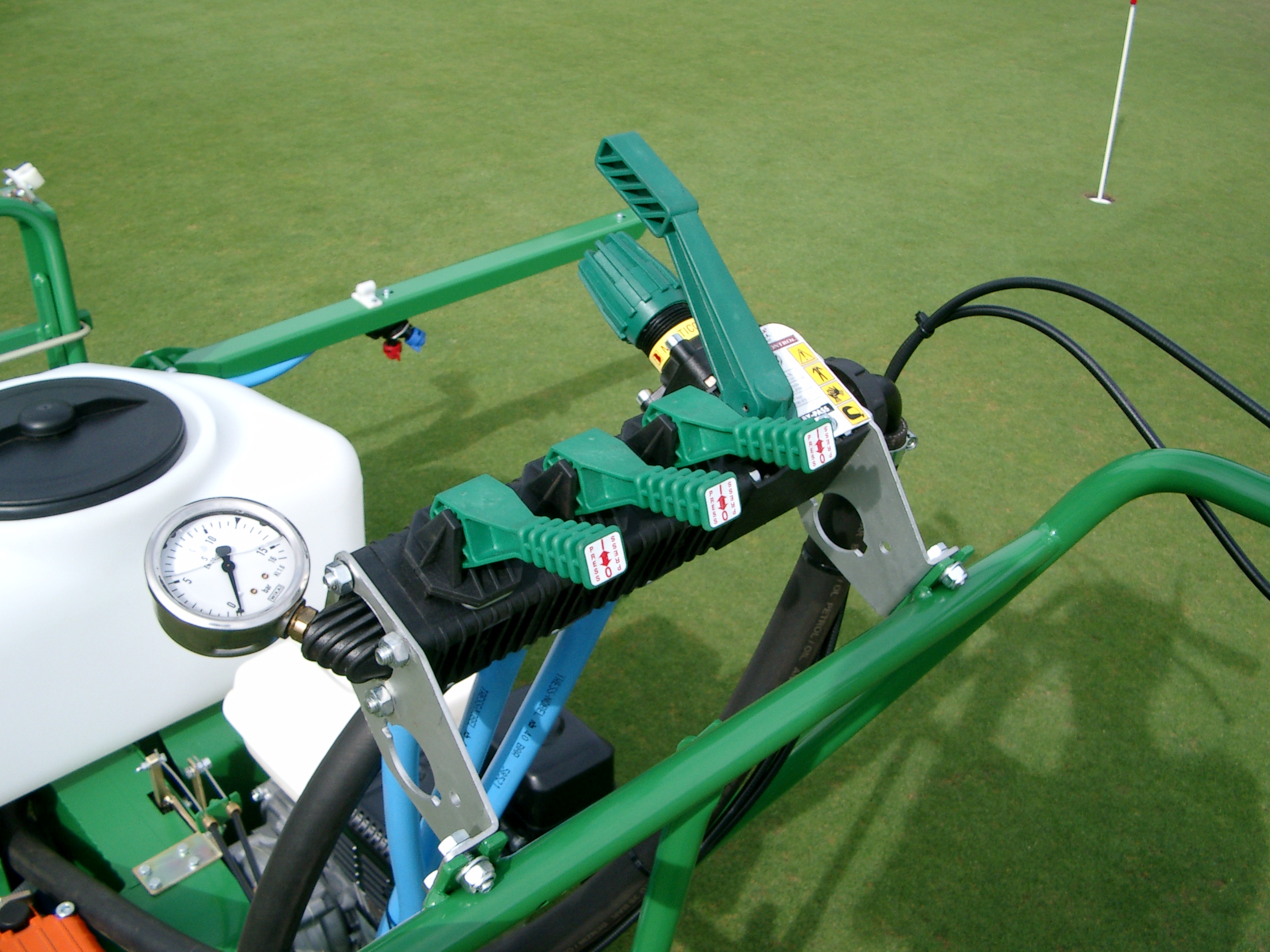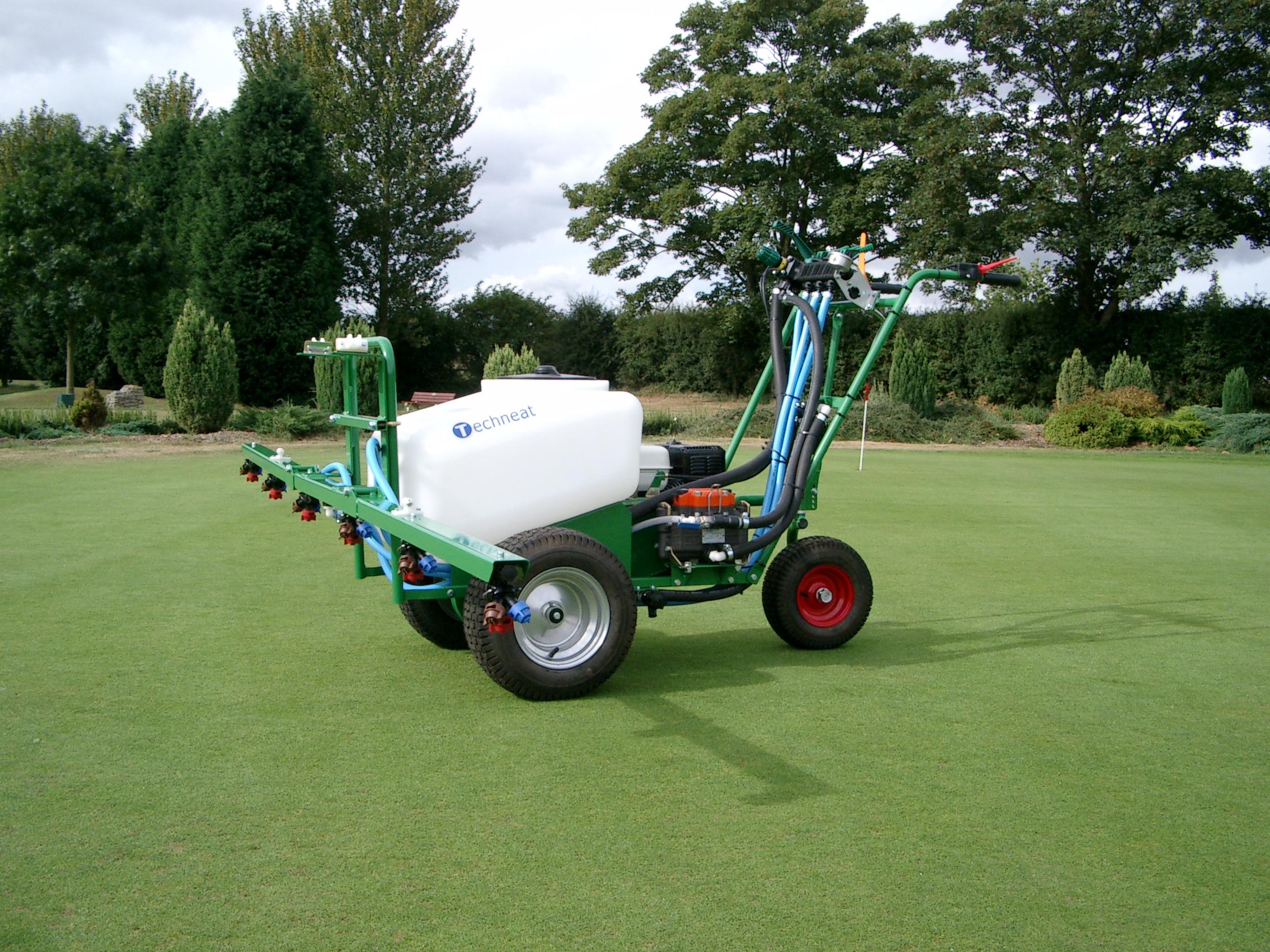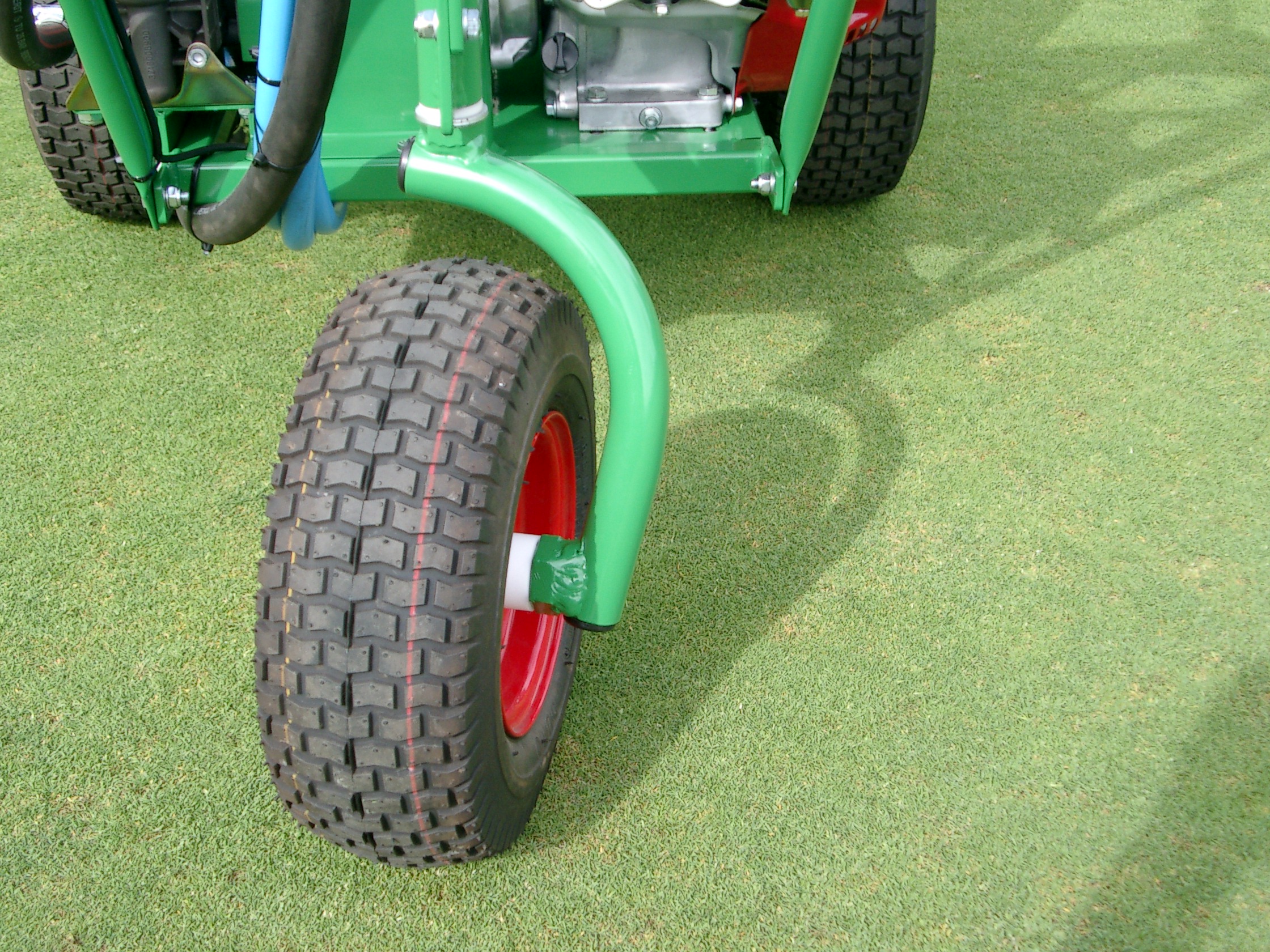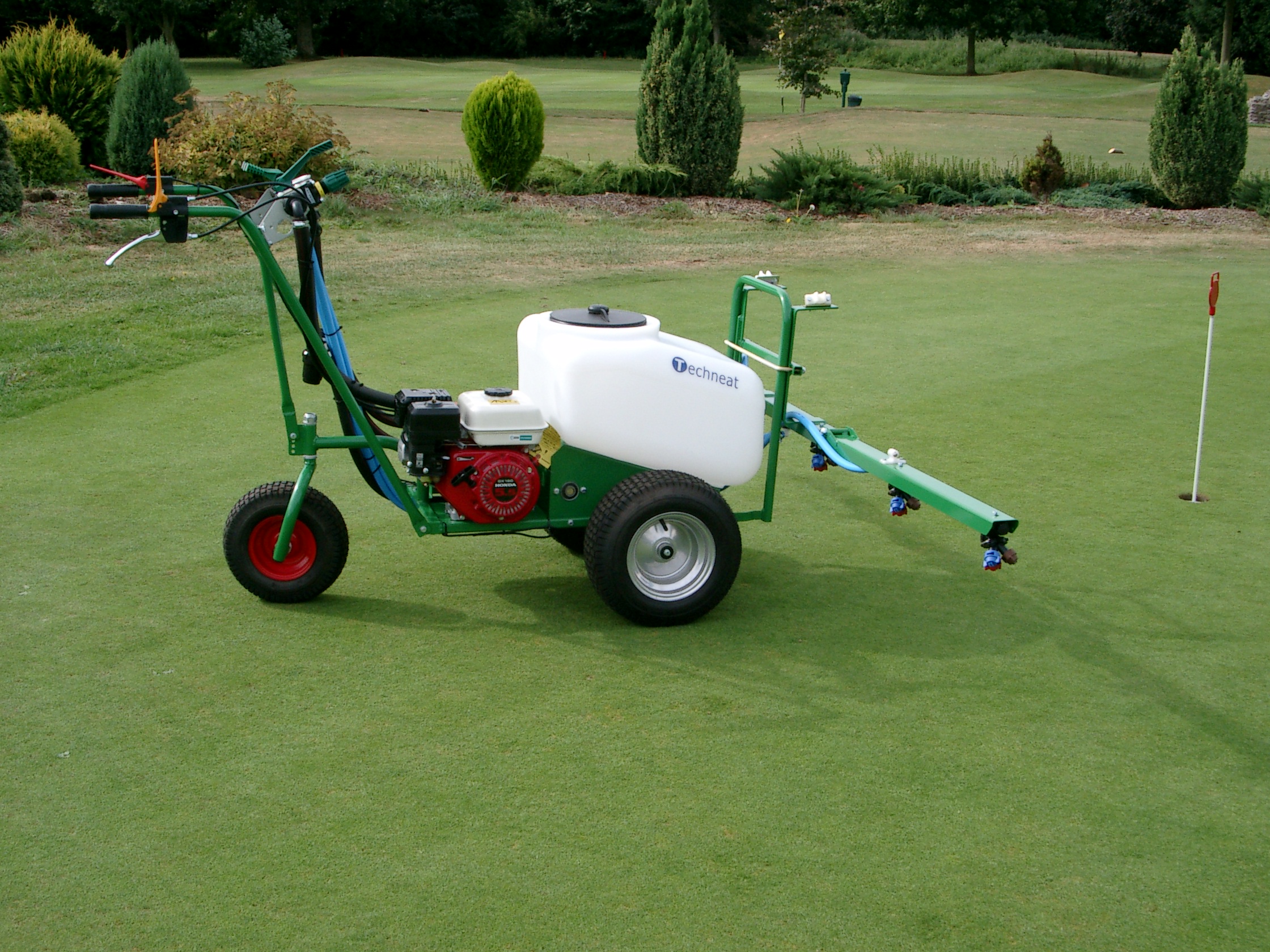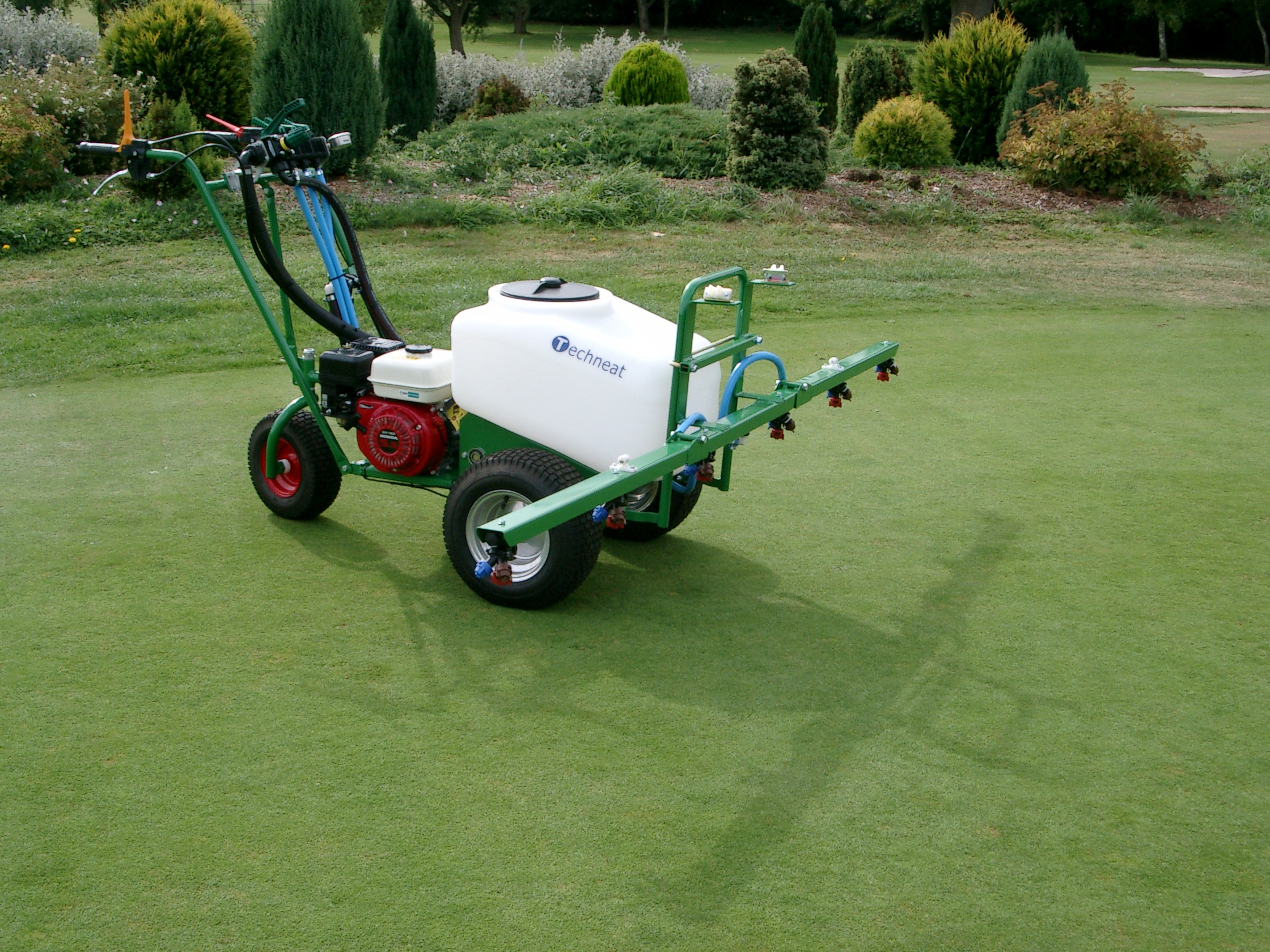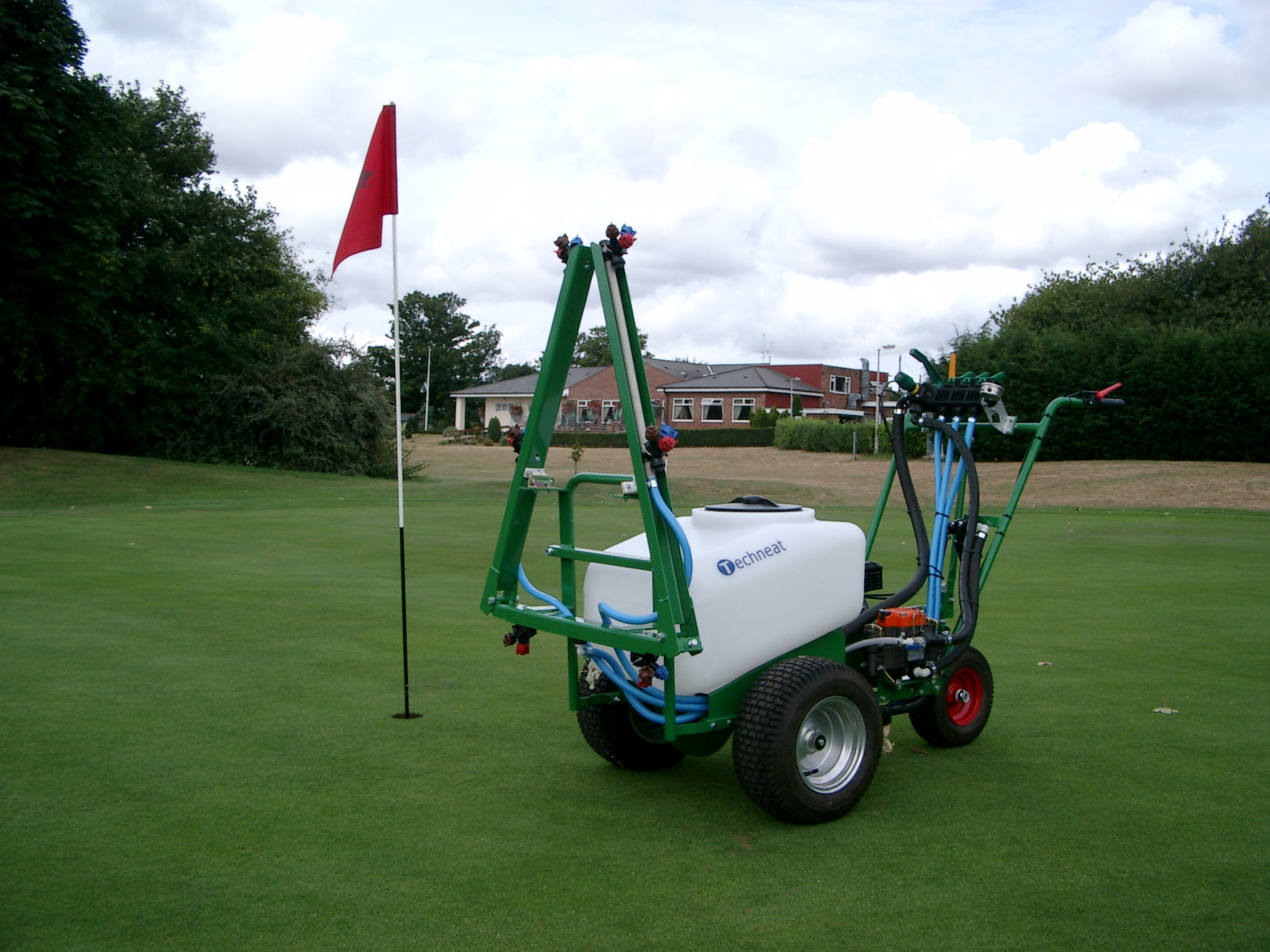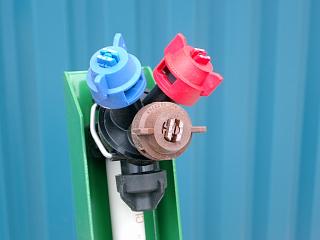 SPPS machines have found themselves to be key tools in the groundsman's armory of leading UK championship grass court venues and premiership football clubs, along with various golf, bowling and cricket clubs.
A Honda 5.5hp engine provides ample power and torque to propel the sprayer over undulating ground. The unique transmission configuration allows the pump to run continuously providing tank agitation, whilst drive to the front wheels is made possible through an efficient clutch arrangement. Excellent manoeuvrability is achieved through the use of a differential on the front axle and a rear castor wheel. Low ground pressure tyres ensure the SPPS sprayer can be used when ground conditions are less favorable.
Key Features
Ultra low ground pressure
Honda engine
Excellent manoeuvrability
Clutch drive system
Non drip nozzle
Options
3m or 4m boom
80 litre or 120 litre tank
Boom cover option
Pressure compensation controller
Techneat's Acuspray Pedestrian sprayer is aimed at the professional groundsman and keen gardener, for the application of a wide range of products, onto fine turf and hard surfaces.
The 25 litre tank covers 625 m2. The machine features a unique wheel driven pump, providing an accurate repeatable application rate. Light weight by design but strong in construction, the sprayer uses modern manufacturing processes to produce a robust and durable machine.
The Acuspray is the ideal sprayer for grass court venues, golf greens, bowling greens and cricket squares where frequent treatments are required. Productivity, ease of use and accuracy, is far superior to that of a traditional knapsack sprayer.
Key Features
1m spray tank width
25 litre tank capacity
Non drip nozzle valves
25 litres covers 625 sq/m
Suitable for most chemicals
Options
Bout markers
Boom covers
Spray control levers